As part of the next phase of the 'EDINA' project entitled "EDINA – Energy-efficient development of special revitalisation zones and urban areas" the Institute of Urban and Regional Development and partners: Housing Initiative for Eastern Europe (IWO e.V.) and Energy Conservation Foundation (FPE) organised online and on-site pilot training.
Training sessions were attended by representatives of local municipalities, property managers, and housing communities from cities, where municipal revitalisation programme was established or where subsidy programmes supporting the renovation of private residential buildings is planning to be launched. The training content was based on the Toolkit content:
Improving energy efficiency in the revitalisation process (legal conditions for conducting the revitalisation process, programming of support tools, combining the various available sources of financing, various ways to inform private investors on possible financing support for construction works at different stages of building modernisation, good practices on subsidy in Special Revitalisation Zones).
Ways to improve energy efficiency by improving technical parameters of buildings in the investment process (types of energy audits, various ways of buildings modernisation, improving the energy efficiency of buildings using different energy sources depending on local conditions and depending on the participation of different stakeholders, verification of achieved energy effects and operating costs of the building before and after renovation, sequence of modernisation works.
An important element of the training is to raise investors' awareness of new solutions and methods to improve the energy efficiency of buildings, as well as an integrated approach to building renovation works.
The first opening online meeting was held on 11 March 2022. The following meetings focused on presenting issues and materials during the online sessions on 25.03.2022 and 20.06.2022, as well as during the one full-day on-site pilot training in Żyrardow on 28 June 2022.
The opening meeting took place on 11 March 2022 and was attended by representatives of city/commune councils, marshal offices, property managers, representatives of housing associations, representatives of the Social Building Society, and property owners. In total 50 persons participated in the meeting.
35 persons in total participated in the online pilot trainings, which took place on 25 March 2022 and 20 June 2022, (representatives of city/municipal offices, marshal offices, property managers, representatives of housing cooperatives, social housing associations from 32 Polish cities/municipalities such as: Tarnów Opolski, Opole, Radomsko, Grudziądz, Płock, Nysa, Kłaczyna, Zawiercie, Biała Rawska, Ozorków, Łask, Turek, Wrocław, Gdańsk, Rawa Mazowiecka, Zapolice, Iława, Łódź, Koszalin, Pątnów, Rawicz, Nowy Sącz, Bytom, Gmina Kartuzy, Zielona Góra, Żyrardów, Włocławek, the City of Piastów, Stalowa Wola, Przemyśl, Konin.
On-site full-day pilot training took place in Żyrardow (Poland) on 28 June 2022. In the pilot training participated 22 persons (representatives of town/city councils, property owners, representatives of housing cooperatives and social housing associations) from 12 Polish towns/municipalities such as Biała Rawska, Bytom, Płock, Sochaczew, Zawiercie, Grudziądz, Żyrardów, Radomsko, the City of Piast, Opole, Brochów, Łódź.
Each of the training parts was an opportunity to practise the recommendations presented in the first edition of the study entitled "Improving the energy efficiency of residential buildings in revitalisation areas – toolkit". The printed/online version of the toolkit was distributed among the participants to give them the possibility to give some comments and remarks.
Regarding the summary of the training, most of the participants strongly confirmed that the topic of the training is important. Energy efficiency contributes to reducing energy bills and saving raw materials, and less energy consumption means reduced emissions of pollutants into the atmosphere. They certainly broadened their knowledge both in terms of the technical aspects and in terms of creating conditions for improving energy efficiency in revitalisation processes, creating renovation programmes in the Special Revitalisation Zone taking into account energy efficiency improvement issues.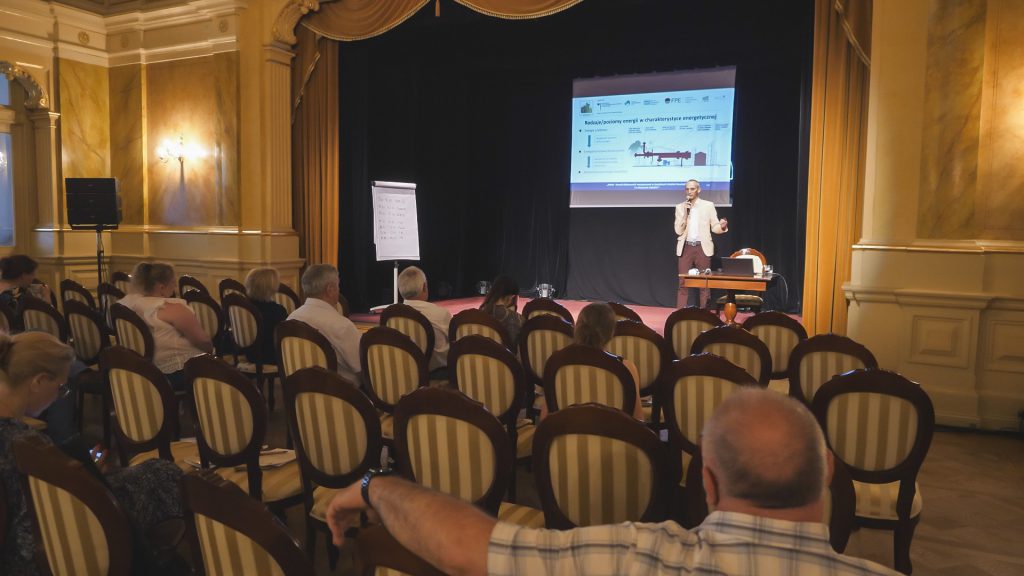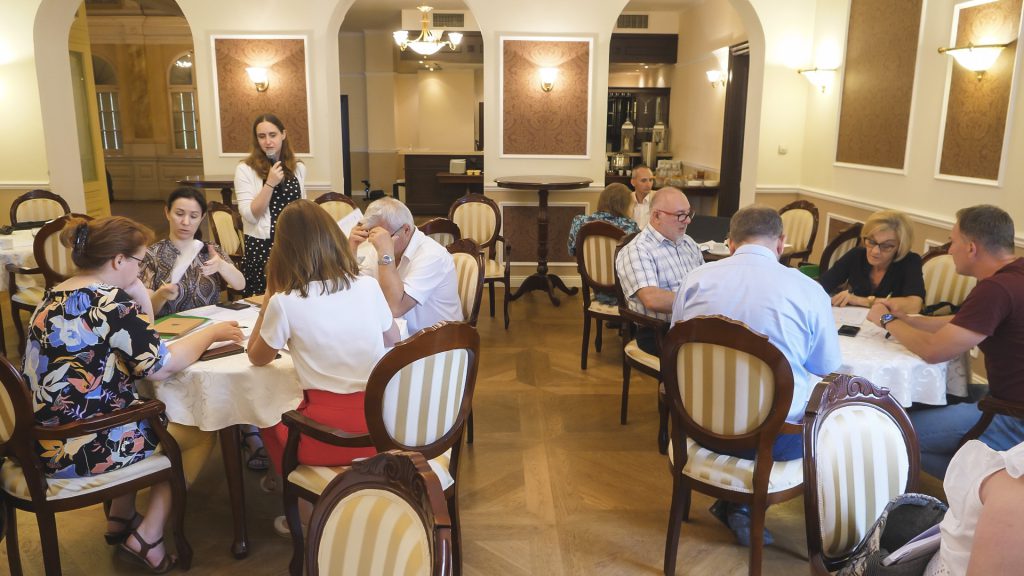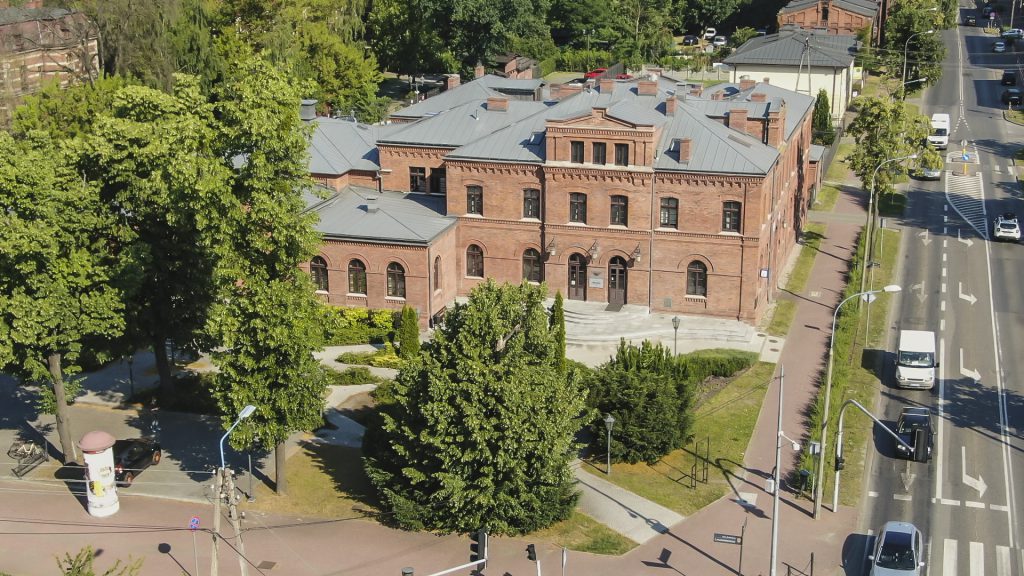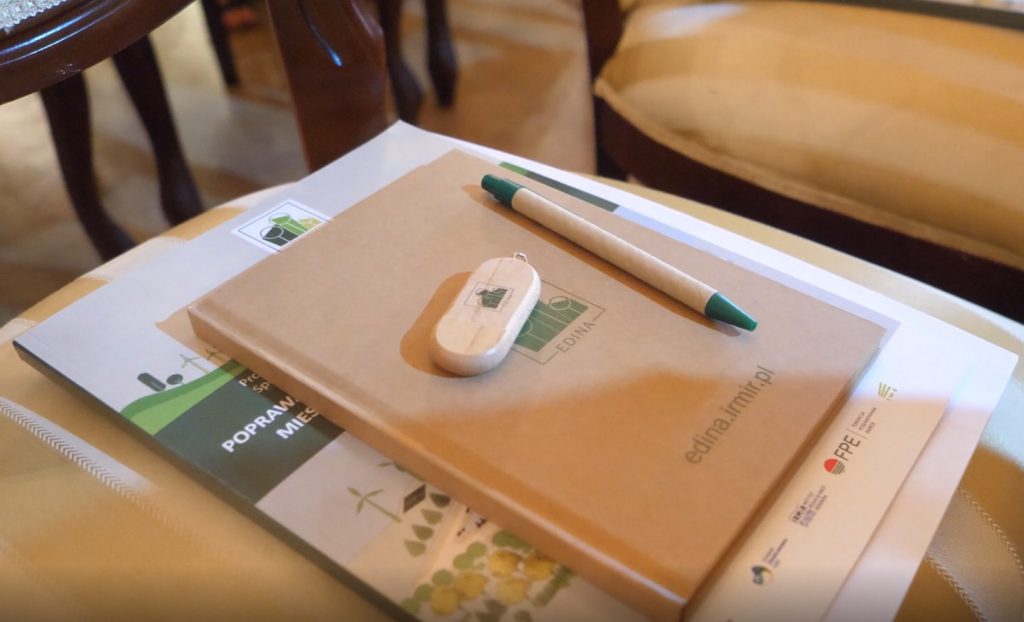 This project is part of the European Climate Initiative (EUKI). EUKI is a project financing instrument by the German Federal Ministry for Economic Affairs and Climate Action (BMWK). The EUKI competition for project ideas is implemented by the Deutsche Gesellschaft für Internationale Zusammenarbeit (GIZ) GmbH. It is the overarching goal of the EUKI to foster climate cooperation within the European Union (EU) in order to mitigate greenhouse gas emissions.